Could it be Still's?
A diagnosis for a 42-year-olds rare disease could only be determined by excluding a myriad of other causes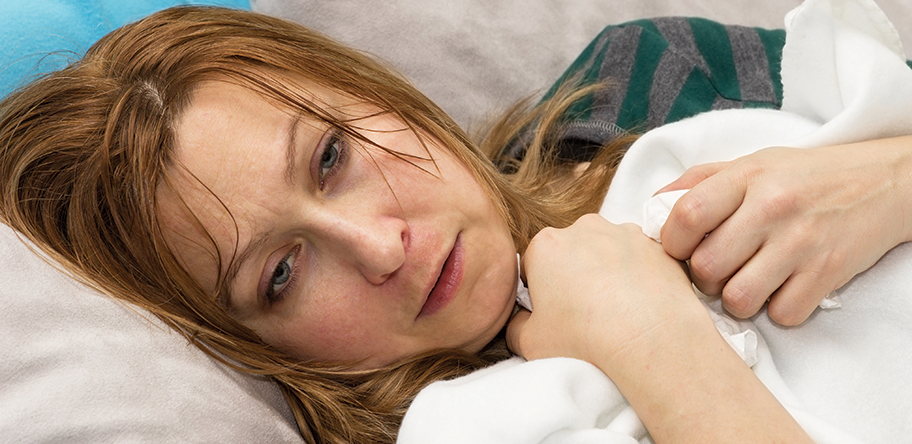 Veronica, a 42-year-old equestrian centre owner, attends with a fever with associated lethargy, anorexia and some weight loss all over the preceding two weeks.
In the past two days she has noticed a rash on her chest, there have been drenching night sweats and occasional rigors, and this morning she has woken with generalised myalgia and arthralgia. She is now very anxious.
Veronica has not travelled over the previous three months. There is no other illness in the family and she is not aware of any illness contact.
She denies casual sexual contact and has only eaten food consumed by other family members.
There has been no illness in her horses or other family pets and they do not have flying foxes on the property.
She has had no recent immunisations, is taking no regular medicine, is a non-smoker and a very occasional drinker.
On examination, Veronica is febrile at 38C, pulse rate is 120 and regular, blood pressure 100/65, and oxygen saturation 97%.
Not surprisingly, she is perspiring profusely and looks pale. Her chest is clear with normal heart sounds, the abdomen is soft and the splenic edge is palpable.
There are enlarged and tender lymph nodes in the groins, axillae and all of the cervical region.
She has described a rash on the upper part of her chest but this is not apparent now and she has noticed that it appears and disappears over a period of a few hours.
She describes the rash as being faint pink and neither pruritic nor painful.
Investigations
The results of preliminary investigations are outlined in the table:
Table. Veronica's investigations
Haemoglobin
116g/L (normal: ≥120/L)
WCC
20.4x109/L (normal: 4-11)
Neutrophils
18.6x109/L (normal: 2-7.5)
Platelets
600x109/L (normal: 150-400)
ESR
120mm/hr (normal: < 20)
CRP
250mg/L (normal: < 5)
AST
68 U/L (normal: 10-35)
ALT
75 U/L (normal: 10-35)
GGT
144 U/L (normal: 10-60)
Biochemistry
normal
MSU, stool culture and microscopy and blood cultures
normal
Progress
Veronica returns five days later for her results. She is now complaining of some chest pain, which is central and aggravated by movement. There is no associated cough.
The rash has appeared and disappeared most days, the fever and myalgia persist, and some of her painful joints — including the knees, wrists and ankles — are now swollen.
Examination now reveals a pericardial rub and dullness at both lung bases with bronchial breathing. The fever persists, but no rash can be seen.
There are joint effusions in the knees, ankles and wrists, with tenderness and great restriction of movement, and she is only able to walk a few steps because of joint pain.
An ECG is abnormal with signs of a pericardial effusion.
You discuss the case with an infectious disease physician, who suggests sending serology or PCR for brucellosis, hepatitis B and C, HIV, Ross River virus, Barmah Forest virus, leptospirosis, Q fever, Hendra virus and typhoid fever.
The infectious diseases consultant also asks for 'autoimmune' serology, iron studies and a chest X-ray, which showed signs of both pericardial and pleural effusions. The consultant suggests a course of doxycycline.
All the additional pathology results are negative other than the ferritin level, which is 3756ug/L (normal 20-500ug/L). The 'autoimmune' tests are all normal.
A rheumatological opinion is suggested and a trial of NSAIDs is started, with prompt effect on the fever.
Discussion
This is likely to be adult-onset Still's disease, identical to the childhood condition of fever, leucocytosis, lymphadenopathy, evanescent rash and arthritis first recorded by Bywaters in 1971.1
There is no diagnostic test for Still's disease, it is a diagnosis of exclusion and a myriad of infections must first be excluded by history, serology and culture of body fluids.
A series of diagnostic criteria have been proposed, but none has been widely accepted.2
The cause is unknown; an atypical response to common infection and a form of autoinflammatory disease have both been suggested.
The finding of gross hyperferritinaemia must not be considered diagnostic as this can be seen with infections and other inflammatory syndromes.
The rash is said to be characteristic, and is often noticed early in the morning and in the evening when it coincides with a peak of fever.
Investigations have shown that these events are paralleled by peaks of complement activation.
The response to NSAIDs can be dramatic, but often the disease will only respond to more potent immunosuppression with steroids and methotrexate.
This treatment may be required for weeks or months but spontaneous resolution is common.
The condition may recur and a chronic form has been described.
Outcome
Veronica responded well to a combination of corticosteroid and methotrexate therapy, and corticosteroids were reduced and then discontinued after a month or so.
Attempts to reduce her methotrexate were thwarted by recurrences of fever and arthralgia for nearly 12 months but eventually all treatment was withdrawn without any evidence of joint damage.
Five years down the track, there has been no recurrence.
---
Dr David Bossingham is a retired rheumatologist and associate professor at James Cook University College of Medicine and Dentistry, Queensland.
References
Bywaters EG. Still's disease in the adult. Annals of the Rheumatic Diseases 1971; 30:121-33.
Gerfaud-Valentin M, et al. Adult-onset Still's disease. Autoimmunity Reviews 2014; 13:708-22.
Login to see the rest of this article