The dangers of mixing medicines
A patient's toe infection leads to something life-threatening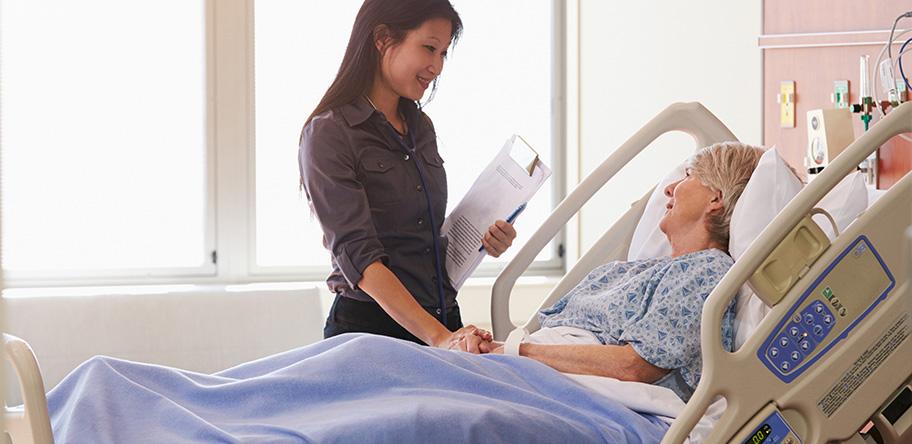 Betsy, an 88-year-old woman from a low-level care nursing home was referred to the ED with a supra-therapeutic INR, after a routine pathology sample detected a 'high' reading.
She had been taking warfarin for atrial fibrillation. Her INR was typically stable and therapeutic.
Betsy had completed four courses of amoxycillin for a toe infection three weeks prior to admission. Her INR was closely monitored and remained stable within her target INR range of 2 to 3.
Two weeks prior to admission, her GP prescribed topical miconazole for oral candidiasis.
On presentation to hospital, Betsy was asymptomatic apart from reporting a mild episode of epistaxis the previous day. This had resolved spontaneously.
Examination
On examination, Betsy was haemodynamically stable with a blood pressure of 133/83mmHg, heart rate 99bpm, temperature 36ºC, oxygen saturations 98% on room air and respiratory rate of 15.
Her physical examination revealed some bleeding from a sacral pressure area and haematomas on her left palm and both shins.
Investigations
Baseline investigations, including FBC, were normal apart from an elevated prothrombin time of more than 89 seconds (normal range 11.5-14.5).
Treatment and progress
Betsy's warfarin was withheld, and she was given 5mg of oral vitamin K for reversal.
Medication reconciliation by an experienced pharmacist identified the potential interaction between miconazole and warfarin, and subsequently the miconazole was ceased.
Nine hours post presentation to hospital, Betsy's haemoglobin had dropped to 110g/L and her INR remained greater than 10.
At 24 hours into the admission, the INR had fallen to 3.7. Betsy was noted to be dysphasic 36 hours post presentation and CT imaging of her brain identified a subdural haemorrhage.
Betsy was given 30 IU/kg prothrombinex to further reduce her INR from 2.3 to below 1.9.
Unfortunately, she continued to deteriorate and in consultation with the family, comfort measures were instituted. Betsy passed away four days after admission.
Discussion
This report describes a serious outcome resulting from a well reported interaction between the two medications.
Miconazole is an imidazole antifungal with a fungistatic effect through its inhibition of ergosterol biosynthesis.1
It is a strong inhibitor of CYP2C9, which is also responsible for the metabolism of S-warfarin, and to a lesser extent, R-warfarin.2
Miconazole is available in various topical forms including cream, ointment, powder, and oral gel. Some products are available without a prescription.
Despite topical miconazole having low bioavailability, trace amounts of miconazole have been detected systemically after topical administration.3
Over the past few decades, there have been documented cases of systemic reactions between warfarin and miconazole in its different forms (including cream, ointment, oral gel and pessary).2-6
The UK Medicines and Healthcare products Regulatory Agency reports that up to April 2016, 146 alerts reporting possible drug interactions between miconazole and warfarin had been received, with most reports concerning the oral gel form of miconazole and, in three cases, a fatal outcome was reported as a result of a haemorrhagic event.7
This case highlights the vigilance needed when prescribing, especially with patients who are on warfarin.
The pilot 2015 Aged Care National Antimicrobial Prescribing Survey report revealed that more than one-third (37.2%) of all prescribing in aged care homes in Australia was for topical antimicrobials.8
While the interaction with warfarin is well described, many clinicians may not be aware of the risks associated with topical administration of a widely available over the counter medication.
Although information on this interaction is provided in the packaging insert for miconazole, this alert on electronic prescribing systems may be turned off in some circumstances to minimise alert fatigue.
We recommend enhancing awareness of this potentially serious drug interaction by switching on the alert and improving education of clinicians and patients.
---
Dr Nicola Hogan is a basic physician trainee at Eastern Health, Melbourne.
Dr Lyn-li Lim is an infectious diseases physician.
Sonia Koning is the lead antimicrobial stewardship pharmacist at Eastern Health and is a teaching associate for Monash University Pharmacy and Pharmaceutical Sciences.
Kylie D'Arcy Evans is an antimicrobial stewardship pharmacist at Eastern Health currently undertaking her masters in clinical pharmacy.
Disclaimer: The subjects of the photo are models
References on request.
Login to see the rest of this article