How a painful rash ended in urgent chemo
A patient presents with a one-week history of rash, but systemic work-up and imaging reveal something more urgent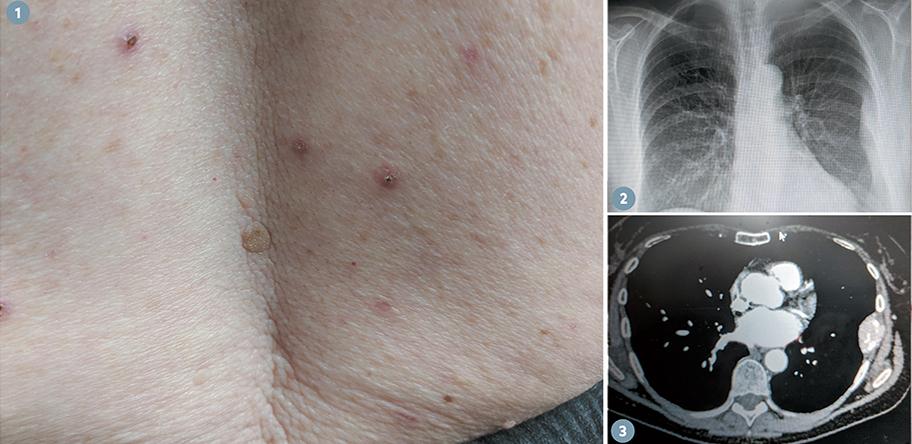 Figure 1. Papules and vesicles on the back, Figure 2. Chest X-ray showing left seventh rib bony destruction and pleural thicyening and Figure 3. CT chest demonstrating a pathological fracture of the left seventh rib and a soft tissue mass.
Fiona, a 65-year-old retired woman, who is generally very healthy, presents with a one-week history of a generalised painful rash.
It initially affected her vagina then progressed to involve her chest and abdomen.
She is otherwise well and has no systemic symptoms.
Login to see the rest of this article