Peripheral neuropathy points to something sinister
This presentation can be caused by any number of conditions, some more concerning than others
Dr Chitra Sivaramamoorthy
6th September 2018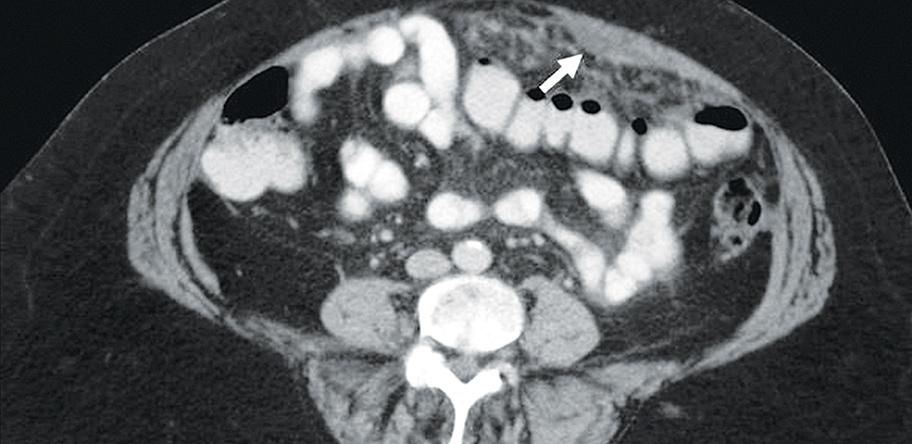 Figure 1. CT abdomen demonstrating loculated ascitic fluid (arrow) anterior to the omentum.
Genevieve, a 73-year-old female presents with a four-year history of symmetrical painful peripheral neuropathy, with tactile hyperaesthesia worse at night.
She has a past history of anxiety and osteoarthritis.
There is no history of alcoholism, HIV or autoimmune disease.
Genevieve's symptoms improve with a trial of pregabalin 75mg twice daily.
Login to see the rest of this article