Is this rash systemic lupus, psoriasis or rosacea?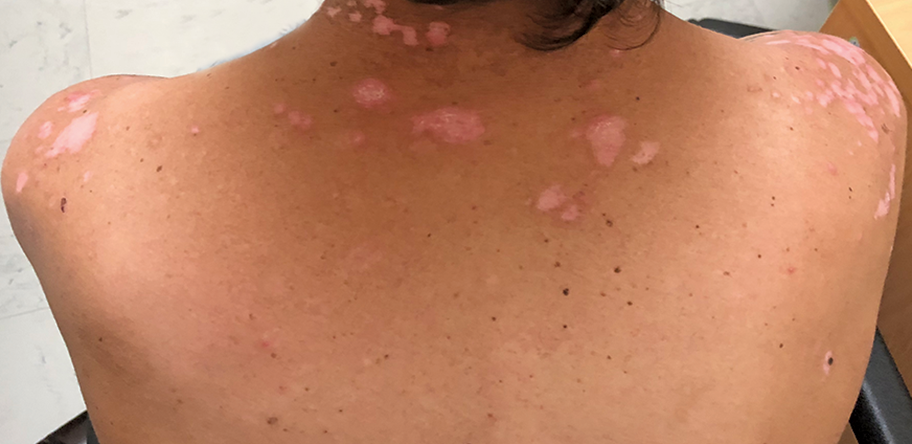 Dale is a 45-year-old unemployed male who presents with a 12-month history of an itchy rash affecting his chest, upper back, shoulders and forearms, which resolves with scarring.
Each week, How to Treat publishes a clinical picture quiz.
The quiz has no CPD points attached, it's just for fun.
Login to see the rest of this article