Prescribing exercise as an adjunct therapy for cancer patients
Exercise is not only therapeutic for cancer patients, it can greatly improve their quality of life and lead to a more positive long-term prognosis
Associate Professor Prue Cormie
21st February 2018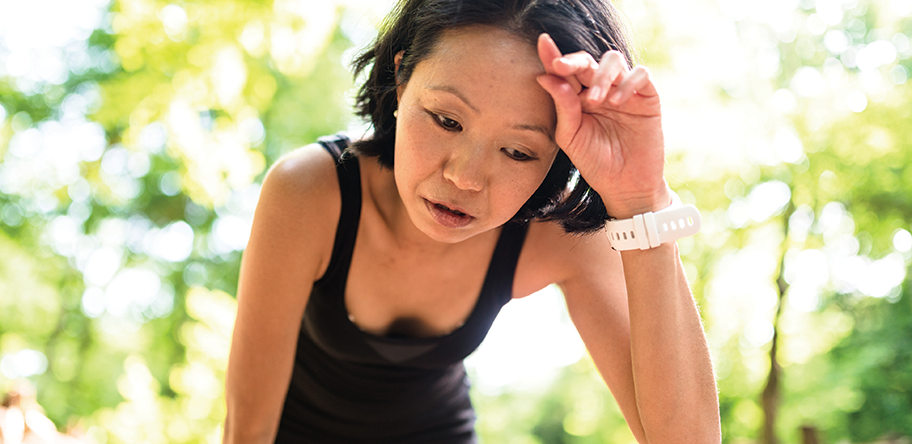 One Australian is diagnosed with cancer every four minutes.1
Cancer and its treatment can significantly compromise physical and mental health, and wellbeing.
It is responsible for the greatest burden of disease in Australia, which means health services are stretched trying to adequately manage these issues.2
Based on the available scientific evidence, exercise represents an important adjunct therapy in cancer management.
A recent systematic review of more than 100 studies found that cancer patients involved in greater levels of exercise had a lower relative risk of cancer mortality, a lower relative risk of cancer recurrence, and experienced fewer and/or less severe treatment-related adverse effects.2
Exercise and cancer prognosis
A large study recently found exercise has a protective effect against cancer progression.
The study synthesised mortality data from 36 studies that investigated post-diagnosis exercise levels in more than 68,000 cancer patients.2 
Specifically, a consistent trend of reduced cancer-specific mortality, cancer recurrence, and all-cause mortality was observed in patients with superior exercise behaviours (namely, those performing regular exercise compared with patients who perform no/little exercise).
The magnitude of the effect of exercise across the 11 included studies was considerable: superior levels of exercise following a cancer diagnosis were associated with a 28-44% reduced relative risk of cancer-specific mortality, a 21-35% lower relative risk of cancer recurrence and a 25-48% decreased relative risk of all-cause mortality.2 
This research is limited by the inability to infer direct causality between exercise behaviour and cancer outcomes.
It is possible that the observed protective effect of exercise may reflect reverse causality rather than a physiological effect.
That is, better outcomes may be reported for more active patients because they are less encumbered by advanced or aggressive disease and/or severe symptomology rather than exercise-induced adaptations that slow the disease's progression. 
However, the apparent protective effect of exercise was observed after adjustment for a range of clinically relevant covariates associated with cancer progression (for example, stage, treatments, smoking status, BMI and comorbid illness).
Additionally, pre-clinical investigations involving mouse models support the epidemiological findings with observations of suppressed tumour growth in animals that exercise.3,4 
Most epidemiological evaluations to date have involved patients with breast, colorectal or prostate cancer, so at this stage it is unclear whether exercise is associated with improved outcomes in patients with other types of cancer.
Furthermore, insufficient data exists to determine if the degree of apparent protection varies according to cancer type, stage and/or treatment regimen. 
---
From multiple myeloma to melanoma — read our in-depth clinical artciles on oncology and take the quizzes to earn CPD points
---
Attenuating treatment-related side effects
There is strong evidence that exercise is effective at counteracting cancer treatment-related side effects.2 
A synthesis of more than 60 randomised controlled trials demonstrated that regular exercise following a cancer diagnosis reduced cancer-related fatigue, improved quality of life, and reduced psychological distress, depression and stress.
The same review observed possible protective effects on bone health, sexual wellbeing, treatment-related symptoms, bladder and bowel symptoms, and anaemia. 
Additionally, there is promising evidence for the benefits of exercise on other treatment-related side effects including body image, sleep quality, physical function, physical health and lymphoedema. 
The driving mechanisms
How can exercise provide benefit across such a broad range of health outcomes? 
Exercise is an effective medicine because it generally improves the structure and function of most of the body's systems simultaneously.
In fact, it is hard to think of a medication or treatment that can positively influence as many body systems as exercise can. 
As such, a range of potential factors may contribute to the therapeutic effect of exercise for cancer patients. 
Exercise may reduce the risk of cancer mortality and recurrence by enhancing the ability of patients to physically tolerate greater doses of cancer treatment.5
Similarly, improved fitness has been associated with enhanced surgical outcomes, including fewer complications and less morbidity.6 
Exercise may also enhance the effectiveness of anti-cancer treatments by normalising the tumour microenvironment and potentially increasing transport of systemic therapies to cancer cells.4 
Specifically, exercise may elicit positive changes in inflammation, immunity, oxidative stress as well as metabolic and sex hormones, all of which are believed to contribute to cancer progression.7,8
Emerging research also suggests that exercise induces epigenetic modifications concordant with health-enhancing phenotypic adaptations, which may also play a role in enhancing outcomes for cancer patients. 
Furthermore, regular exercise is an established prophylactic measure that reduces the risk of comorbid conditions such as heart disease, hypertension, diabetes and osteoporosis. 
While these factors may represent some potential pathways, precise mechanisms underlying the protective effect of exercise on cancer outcomes are yet to be properly elucidated.7,8
Prescribing exercise as part of routine care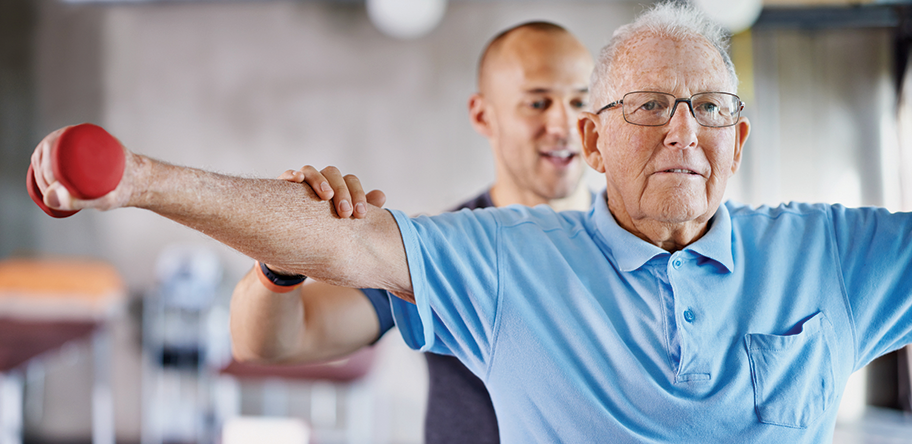 The evidence is now conclusive that exercise benefits disease and patient outcomes, and this has prompted major national and international groups to call for it to be viewed as an adjunct therapy for cancer management.9,10
However, as the majority of cancer patients don't exercise regularly, there is great potential to improve outcomes and reduce health system expenditure.11,12
To realise this potential, strategies are needed beyond the currently available general exercise guidelines. 
Providing access to effective, accessible and affordable exercise medicine for everyone diagnosed with cancer should involve all health professionals working in
the field. 
It should also involve the development of exercise guidelines and referrals to qualified exercise physiologists with expertise in prescribing individualised, safe and effective exercise programs for all patients, including those with medical comorbidities. 
Based on the level of evidence, oncology departments should incorporate exercise physiologists within the multidisciplinary team and have on-site exercise facilities where evidence-based programs are delivered. 
Pathways for transition into cancer-specific, community-based best-practice exercise services are required to maximise the potential of long-term exercise behaviour. 
GPs play a central role in engaging people with cancer in exercise and helping them realise the full therapeutic effects.
Evidence-based guidelines stipulate that all people with cancer should avoid inactivity and be as physically active as their current abilities and conditions allow.
For significant health benefits cancer patients need to progress towards at least:
150 minutes of moderate-intensity aerobic exercise (for example, 30 minutes of brisk walking, cycling or swimming, five days a week) each week; and 
2-3 resistance exercise (for example, lifting weights) sessions each week involving moderate- to vigorous-intensity exercises targeting the major muscle groups.13-18
Discussing exercise as an adjunct therapy and encouraging patients to engage in regular exercise is a strong motivator.19
Coupling this with a referral to an accredited exercise physiologist who has experience in cancer care is also a critical step in helping your patients reach these exercise levels while maximising safety and therapeutic effect.9 
Filling a prescription
Accredited exercise physiologists provide exercise advice and prescriptions that can be delivered in hospital, community and home-based settings. 
These may be eligible for subsidies through Medicare and private health insurance. 
A group of leading clinicians, hospitals and cancer organisations have partnered to develop EX-MED Cancer, a health service that allows for exercise to be prescribed as part of routine cancer care. EX-MED Cancer is an evidence-based, not-for-profit health service that facilitates adherence with exercise guidelines. 
It provides a safe, effective and feasible service that people with cancer can be simply referred to. 
In line with international guidelines, EX-MED Cancer involves an individualised exercise prescription delivered in community-based fitness centres by accredited exercise physiologists specifically trained to work with people with cancer.
The service is currently only available in Victoria. However, a plan is in place to roll out the service nationwide as soon as possible. 
Conclusion
When appropriately prescribed, exercise has a significant therapeutic effect in the management of cancer.
If people with cancer exercise regularly, they will significantly reduce the severity of cancer symptoms, improve their wellbeing and potentially extend their survival. 
Effectively implementing exercise within the cancer treatment paradigm would also contribute to a reduction in the burden of cancer.
---
Professor Cormie is an Accredited Exercise Physiologist and Principal Research Fellow at Australian Catholic University. She is the inaugural chair of the Clinical Oncology Society of Australia Exercise Group and the Exercise and Sports Science Australia Cancer Group. 
Dr Crowe is a GP. She works at Deepdene Surgery and the Australian Prostate Centre in Melbourne, Vic. 
References on request.
Login to see the rest of this article